My admob isn't showing even in test mod. Please check it out. This is the aia.
AdeTV.aia (1.2 MB)
I don't know what the problems are, but I even created a new app with android builder owns ads settings. But got this error when trying to load ads. Nope I put on test ads in all components, but test ads isn't showing.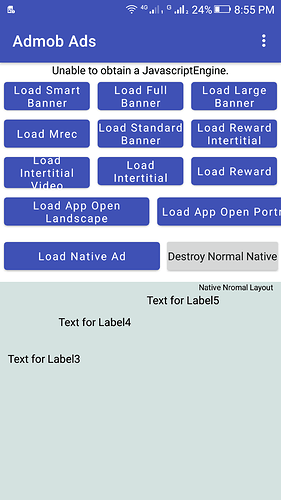 Ads.aia
(6.9 KB)
did you add the SDK key in the API's section?
Mine is working just yesterday
Could you share them the AIA file if possible, just for understanding? As you said yesterday, it worked for your project
Thanks the issues wasn't from android builder, nor my blocks the issue was from google. They suddenly restricted my app, without notification. After about a week ads suddenly start showing.
This topic was automatically closed 2 days after the last reply. New replies are no longer allowed.