Hey AndroDevs


,
Our Long-Awaited "Android Builder" Has Been Re-Launched today.
We know that you guys were waiting a lot for Android Builder.
We hope that you all will be excited


But Now! It's time to break all records in the block app builder's history.
You can now do a whole lot of amazing stuff with our builder.
There are as many ad networks as you want, As many components as you want! We had put our efforts into this builder understanding the user needs.
So, we will be updating from time to time, to make our platform better and suitable for everyone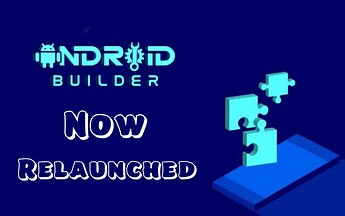 You can Visit Android Builder From Below Link
https://androidbuilder.in
Studio: https://studio.androidbuilder.in
Thank you
Team:- Android Builder